UPDATE YOUR MARKETING SKILLS AND BE PREPARED FOR THE COMING SALES SEASON

MARKETING TIPS - BOOST YOUR BUSINESS

gives insight into various ways of marketing a home business, both online and offline. It is written with a view to helping business owners avoid many of the mistakes in marketing that can be ineffective and in some cases very costly.

The content of MARKETING TIPS - BOOST YOUR BUSINESS gives an overall view of marketing and focuses on helping those who have started a home business and are unsure where to start becoming known for their product or service.

Marketing is a many faceted part of operating a business and this ebook tries to give an insight to the various obstacles you may come across. It is not so much a 'how to' book but a look at the wide range of methods, possible mistakes and steps to be aware of when approaching marketing for your business.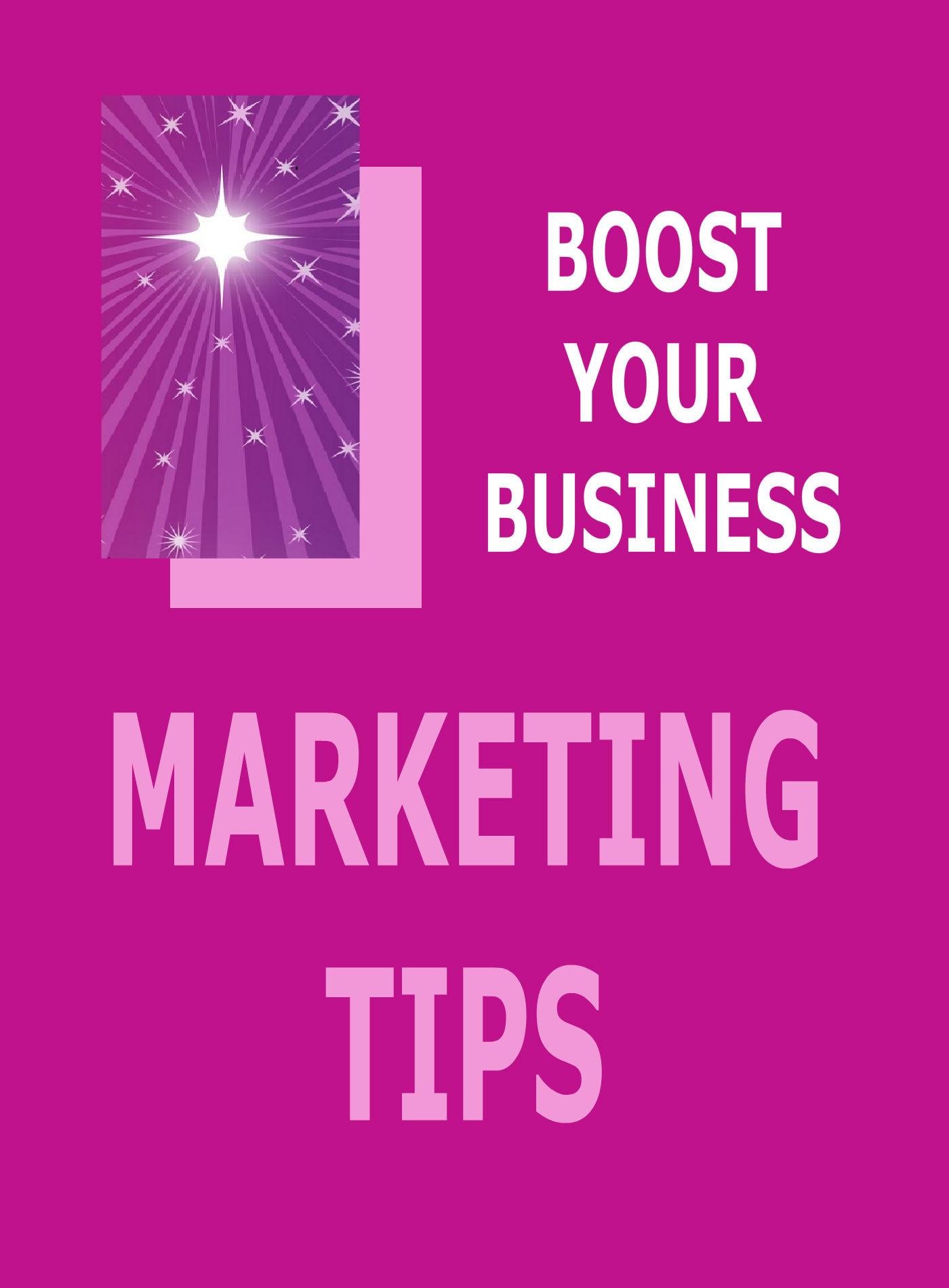 Included are pages and pages of tips to ensure that any marketing program you set up will be focused and targeted to the right audience and have the best chance of success.
There are a number of steps that are required for all marketing and MARKETING TIPS - BOOST YOUR BUSINESS covers those steps.

This is your chance to understand the basics of marketing on your website and in social media.This FREE DOWNLOAD will remain a good source of reference for future marketing at all levels.

Grab it now and start working on your marketing to grow your business!