FIND OUT MORE.....
Now that you have decided to start a home based business you need to know it will be profitable.

AND I have just what you need to get those answers. In just a few minutes from now you will be able to download a template for:
a business plan

a trading statement

a set up budget
Not Only That: all segments have audio support and PDF downloads available.

Read on or download now and start listening to the audios, reading the instructions and you will be on your way in no time.
The best way to do that is to analyze all the information you can gather on the your business idea and write a business plan so that you can see that not only is it financially viable but that it will be profitable.
A Business Plan will mean that you will be able, at a glance, to see the following:
the idea that you have is viable

there is a market for your product or service

it is possible to run it from a home base

that you will be able to compete in the market place

you know where and how you can market your business

that you understand the policies and procedures needed to run your business

I am sure that at this stage you are feeling quite confident with your ideas but my guess is that there are issues regarding starting a business that you have overlooked. Most of us do! Once we want to start a business we can become very focused in our thoughts and often very important issues are overlooked.
This is why documenting all the basics about starting a business will mean that you start your business confident that you have looked at the business as a whole.

Why Write A Business Plan?

One of the very early steps for a person who is intending running a home based business is to write a Business Plan.
To those who have not been in business before this may seem to be a task that is beyond their imagination but even the most simple business plan is better than none at all.
If you have no business plan it is like trying to hit a target with a blindfold on.
You won't know where you are going, what obstacles may cause problems for you and eventually you will lose your way and come to a slow grinding halt, scared to move in any direction because of the risk of failure.
The Benefits Of Having A Business Plan Having a written Business Plan will help keep you focused on the aim of your business. It will also help organize your thoughts and bring them together in an order which you can use to help you go forward with your business operation.
If you want to deal with someone with experience then you have it!
I am Kaye Dennan –a committed and dedicated home business expert and home business owner of over 15 years. I love the flexibility, the autonomy and the lifestyle.
In total I have been a small business owner for over 30 years owning food stores, a restaurant, conference center, art supplies and tuition, human resources and more – and I want to help home business owners succeed in their ventures. My experience covers many different industry sectors.
With this combination of experience I am uniquely equipped to help you, a home business owner.
---
Dealing With Finance In Your Plan
When you have all your assets and costs written down you have a clear picture of:
what cash you have
what your set up costs will be

what finance you need to arrange if you are borrowing
plus other financial information as well
Once you know your financial situation you will be able to plan your year ahead.
I have just what you need to work on those figures.....templates to download immediately you sign up.
a trading statement
a set up budget
All ready for you to just fill in.
Business Marketing
Another extremely important section to look at is a plan for marketing. No marketing or marketing incorrectly can make or break a small business.
By having the basis of this set out in your business plan you will have a much better idea of what you need to do, when you need to do it and how you are going to fund it. Then when you know these details you can go ahead and write a more detailed marketing plan which you should include as an attachment to the business plan if you are going to be presenting it to any lenders.
Know Your Competition
Another point to your business plan is to assess the competition. When you go into business you need to know who your competitors are and all about them.By knowing what your competition is doing you will be able to assess how you need to differentiate your business to gain a client base.

All courses have audio support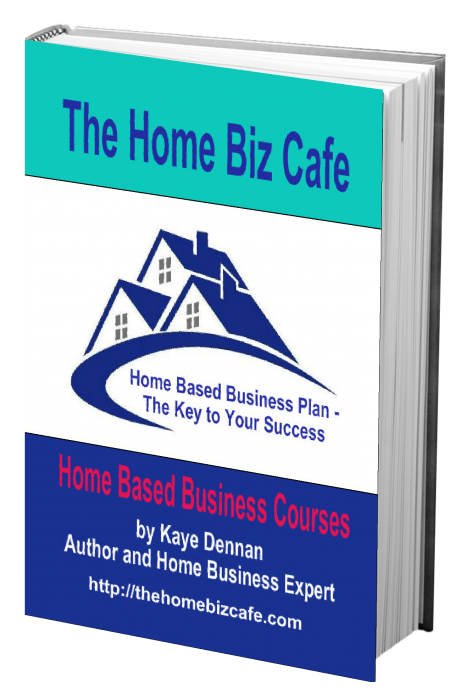 Your Success

You can see the important role that a business plan plays in setting up your business. Most new business owners are so keen to get their business up and running that they do not take the time to complete this step, but believe me, you will be sorry if you do not.
Your small business has a much greater chance of success if you look at all the criteria before spending any money and getting so involved that you feel you do not have time to put a business plan together.